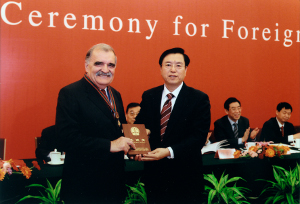 Fig. 1: Vice Premier Zhang Dejiang presents Gerhard Börner with the Friendship Award
© State Administration of foreign experts affairs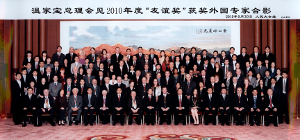 Fig. 2: All 50 laureates with Premier Wen Jiabao
© State Administration of foreign experts affairs

The Friendship Award is bestowed on foreign experts from many different areas each year, from industry, science and technology, to agriculture, environment protection, health care and sports. Börner was this year's only astrophysicist awardee.
Börner maintains close ties with China for more than 30 years now: With a visit in 1979 he started to work with Chinese astronomers in joint projects. In particular, he was actively involved in an exchange programme with China and initiated various joint activities of the Chinese Academy of Sciences and the Max Planck Society (MPG), such as about a dozen bilateral workshops. For this work, he was honoured by the Chinese Academy of Sciences already in January this year (

CAS Award). Together with Prof. Jing Yipeng from the Shanghai Astronomical Observatory he founded the first, very successful "MPG Partner Group", which served as role model for the collaboration of Max Planck Institutes and scientists from many other countries.
At the award ceremony, Chinese Vice Premier Zhang Dejiang emphasised the importance of the foreign experts' wisdom for Chinas development and encouraged them to boost friendship between the Chinese people and the world.
The next day, the laureates were invited to a meeting with Premier Wen Jiabao, which was followed by a reception to mark the 61st anniversary of the founding of the People's Republic of China with all members of the Chinese government and about 2000 guests.