<![if !vml]>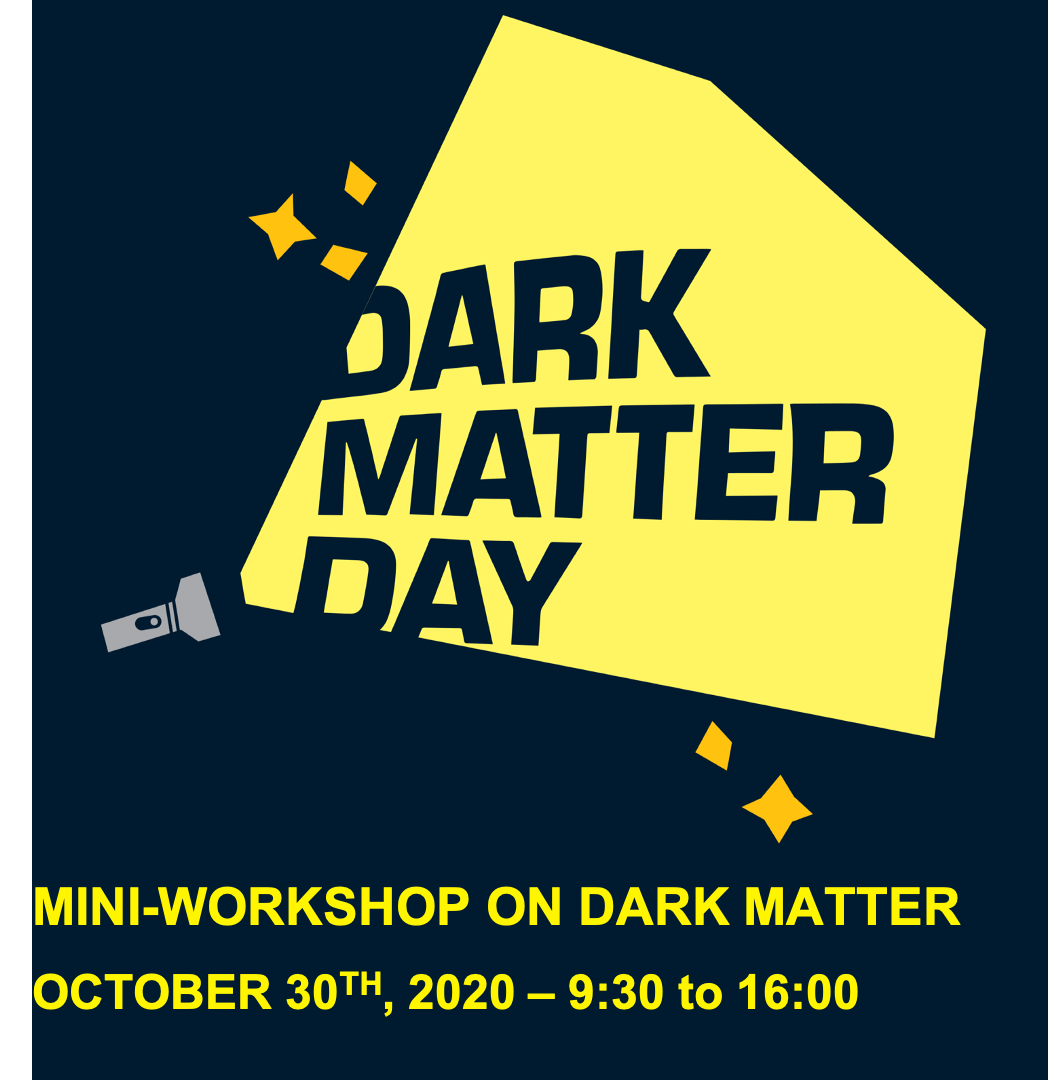 <![endif]>
We believe dark matter makes up 85% of the matter in the universe. However, its nature is one of the biggest puzzles in physics.
Around the world in October we celebrate this search during the "Dark Matter Day".
After last year's success in our DM day at MPA, this year we decided to extend the event to an all day mini-workshop with very special guests.
Come and join us on Oct. 30th from 09:30 to 16:00 for a mini-workshop on many topics of dark matter.
Timetable
                                    9:30   – 10:00    Moritz Fischer (Hamburg): "N-Body Simulations of Frequent Self-Interacting Dark Matter"
                                    10:00 – 10:30    Sten Delos (MPA): "Predicting the dark matter distribution at the smallest scales"
                                    10:30 – 11:00    MPA Scientific coffee
                                    11:00 – 11:30    Sam Young (MPA): "Primordial black holes as DM candidates"
                                    11:30 – 12:00    Simon May (MPA): "Cosmological fuzzy dark matter simulations in large(r) volumes"
                                    12:00 – 14:00    Lunch
                                    14:00 – 14:30    Ippei Obata (MPA): "Axion Dark Matter Search with Optical Interferometers"  
                                    14:30 – 15:00    Andreas Burkert (USM-LMU, MPE): "Fuzzy Dark Matter and the Dark Halo Core-Cusp Problem"
                                    15:00 – 15:30    Coffee Break
                                    15:30 – 16:00    Jens Niemeyer (Göttingen): "Granules, solitons, and miniclusters: axion-like dark matter gone nonlinear"
Connection information
Zoom Meeting room:   https://zoom.us/j/6981105473?pwd=Ry9jUjhMdFdCaGd4UngvbytZeDVodz09

Meeting ID: 698 110 5473
Passcode: 573849
        <![if !vml]>

<![endif]>               <![if !vml]>

<![endif]>                     <![if !vml]>

<![endif]>                               <![if !vml]>

<![endif]>